Meet all the below? If so, we encourage you to read on and learn more! You can access the links for this years trips lower on this page.


1. You must currently be in grades 7-11. If we are able to extend trip offerings to students in other grades, we will let you all know as soon as possible.

2. You are able to spend two to four weeks during the summer to go on a teen tour or community service trip with an established teen travel company. All applicants should try to keep the month of July free on their summer schedules.

3. Your family must qualify for financial need either through the Free Lunch Program, Food Stamps, or another federal assistance program. If you don't qualify for these programs but can still exhibit financial need, please email us so we can work with you to determine whether you are qualified to apply. This is a needs based program.

4. You have never been suspended from school or been involved in any criminal activity.

5. You will use the experience to become a catalyst for change in your community. Previous students have volunteered at hospitals, started community service clubs, and have run for student government all as a result of their experiences.

6. You are from the Tri-State Area. We are focusing on Westchester and Rockland Counties and the Five Boroughs but will accept applications from any student in New York, New Jersey, or Connecticut.

Alumni Testimonial - YukChi L.

(Summer 2017 Trip Participant)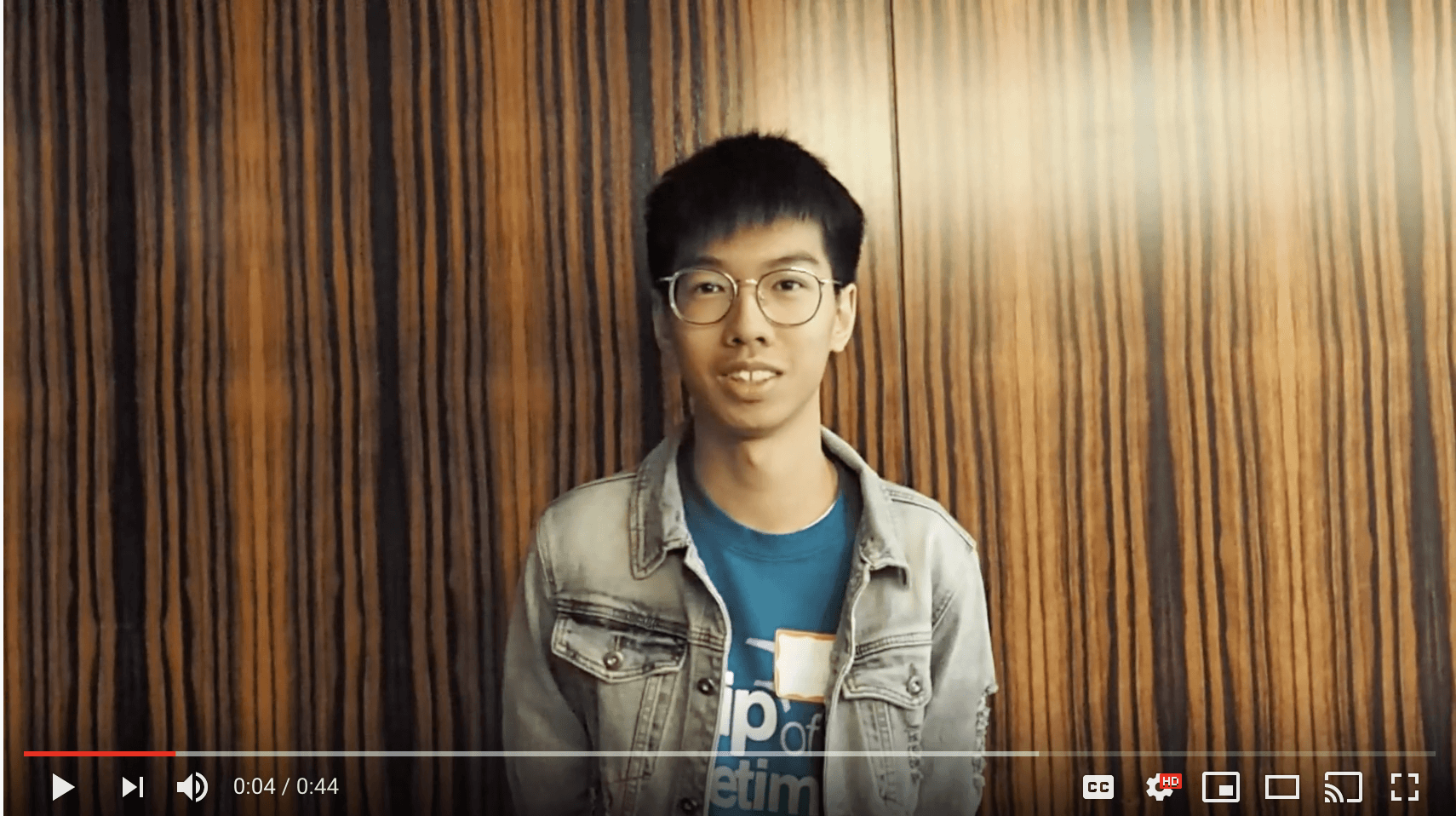 Alumni Testimonial - Adesuwa O.

(Summer 2014 Trip Participant)



HOW TO APPLY



All Three Parts of the Application Must Be Submitted By March 1st 2024 To Be Considered
Note: Applications for The Summer of 2024 Are Now Live!

The application is available at the link below and must be submitted online
Step 2: Have A Parent/Guardian Complete The Parent Application
The application is available at the link below and must be submitted online
Step 3: Have A Teacher/Counselor Fill Out The Counselor Application
The application is available at the link below and must be submitted online
FrEQUENTLY ASKED QUESTIONS
Have more? Email us at applications@projecttoal.org



Q: Will you still be sending students on trips for the Summer 2024?

A: Yes! We are excited to be sending students on trips this upcoming summer and are planning to accept at least 20 students.

Stay tuned to our website for the latest information about the trip procedures for this year and contact us with any concerns.

Q: What happens if I get accepted to Trip of a Lifetime but change my mind about traveling this summer because I feel uncomfortable about the COVID-19 situation?

A: It's important to emphasize that no student will be required to travel on their trip if they feel uncomfortable about the health situation.

That being said, we encourage only students that are considering participating to apply and know that Trip of a Lifetime reserves the right to alter or cancel any trips for health related reasons.

Q: Where might I travel to on my trip?

A: Each year, the locations of the trips change but in the past students have been placed on trips to California, Hawaii, Ecuador, Costa Rica, and the East Coast of the United States. There are also community service programs available.

After a student is accepted, we'll then work to place them on a trip that fits their needs and schedule.

Q: Can I apply if I have other commitments during the summer?

A: Yes - You can still apply if you have other commitments during the summer. However, we ask you to keep these to a minimum so you can be placed on the best trip for your needs.

If you have a commitment that will take up the entire month of July (e.g., classes, Upward Bound), we recommend that you wait to apply until another year, as the latest any trips will depart this upcoming summer is the third week of July?

Q: How do I know this program is not "too good to be true"?

A: While a very fair concern, Trip of a Lifetime is an accredited non-profit organization that has been around for nearly ten years. To date, we've sent over 250 students on our summer travel scholarships from over 50 schools and are recognized as a a recommended summer opportunity by the New York City Department of Education. All students travel on trips run by Rein Teen Tours, a teen travel organization that has been in business for over 30 years. You can also read more about the student's experiences on our website

Q: When do you notify selected students?

A: Selected students will be notified no later than April 15th. We make every effort to get our decisions out earlier if possible.

Q: How many counselors are present on each trip?

A: During every trip, there are 4-6 college age counselors along with a Trip Director (who is usually a principal or guidance counselor during the school year).

Q: Is there a person I can speak to in person or on the phone about the program?

A: Absolutely. You can call our office at 914-874-1051 anytime from 9am-5pm Monday through Friday and a member of our team will be available to connect. If for some reason, no one picks up, leave a message and we'll get back to you in a timely manner



Q: Do you need a passport to apply?



A: No. A passport is not required to apply to Trip of a Lifetime and we're proud to be able to place 100% of accepted students on trips, regardless of visa or citizenship status. If you don't have a passport, you'll most likely be placed on a trip within the United States out of an abundance of caution

Q: When will there be an in-person orientation before the trip?

A: Yes; all accepted students are required to attend our pre-trip kickoff orientation with at least one parent or guardian. The orientation will cover trip rules, safety, and include separate student and parent Q&A sessions.

Depending on the COVID 19 situation, part or all of this orientation might be virtual instead of in-person.

Q: What is the name of the program students will be traveling on?

A: All students will be traveling on programs run by Rein Teen Tours, one of the largest student travel organizations on the East Coast. For more information about Rein Teen Tours, please visit www.reinteentours.com

Q: How many students per trip?

A: Every trip will contain 30-40 students. 3-4 of those students will likely be fellow participants in Trip of a Lifetime and the remaining ones are students that sign up directly through Rein Teen Tours (without the scholarship).

Q: What happens if my child gets sick/injured while on the trip?

A: If your child gets injured or sick while on the trip, there are always hospitals nearby each area that they arrive at. The parent/legal guardian will be notified of the incident if any occurs and Trip of a Lifetime provides travel insurance to all students while on their trips.

Q: How does my child get around to each location?

A: Once arriving at their very first destination, the students will be taking a coach bus, specific to their trip, to go from place to place

Q: What expenses are covered by Trip of a Lifetime and what do I have to cover out of pocket?

A: Trip of a Lifetime covers all trip expenses including insurance, airfare, and activities. However you might want to bring some of your own money ($50-100 for souvenirs or gifts back home).