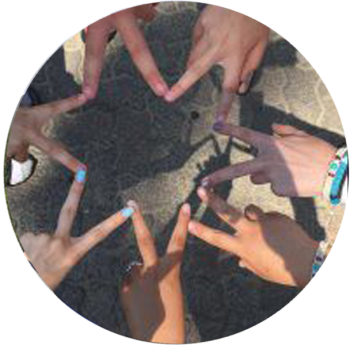 TOAL Post-Trip Essay
My summer 2017 was definitely the trip of a lifetime, and the sole reason being I got to go to Santa Barbara, California for an entire month. Although part of me was excited, I also had mixed emotions. I would be spending the month away from my home in New York, and I would be surrounded by strangers. Not only that, but I felt as though making new friends wasn't my forte. So I was nervous initially; however, I managed to get over my fear once I realized that I wasn't the only one with this issue.
This trip to California gave me many new experiences. I had the opportunity of meeting amazing people along the way. Volunteering in a unity shop every week was also a highlight in that it helped shape my character and allowed me to strengthen new relationships. I felt like a college student at some points because of the fact that we were given dorms and the roommates. By the end of the month, my roommates came to be some of my closest friends.
Although I loved California as a whole, I would have to say that one of my favorite places was the Improv Club. We visited this improv club towards the end of the trip, and we traveled to Los Angeles on a coach bus. Despite the long ride, we all enjoyed ourselves and created even more memories to take home with us. It was my first time at an improv club, and it was nice to see everyone being so carefree. It was even nicer to see such funny comedians share their talents with us. Another rein group joined us and before the beginning of the show, some kids went on stage to crack a couple of jokes. My time there in Los Angeles was truly memorable.
Runner up to the Improv Club would have to be my birthday. I wasn't sure how I would feel about spending my sixteenth birthday far away from my loved ones but everyone here in California made it unforgettable. I woke up to find that my dorm door was decorated and that everyone at the dorms had signed a card for me. I was given a beautiful tiara and later we all made our way over to a bouncy house place called Pump It. The counselors bought me a cake and I celebrated my sweet sixteen with my new friends. These gestures really touched my heart because everyone made me feel like I was part of a big family. I didn't feel a loss for leaving everyone in New York. Instead I felt like I found my place there in California with another group of people. No one had to get me a tiara or birthday cake, yet they did anyway. I felt this soaring happiness for being able to spend my birthday the way that I did.
The main thing I was able to learn from this trip was independence. Spending the month away from my home and my parents helped me grow up a bit. I had to take care of myself and manage my time well. I also became more conscientious when it came to spending money. As opposed to buying everything and anything, I would only spend my money when absolutely necessary.
Overall, I will always remember this summer of 2017. I would have to say that this is the most fun that I've had in a very long time. I made new friends, gained new experiences, and learned new things every day. I am very thankful to have been given this opportunity and I will always be proud to say that I walked the streets of the beautiful Golden State.